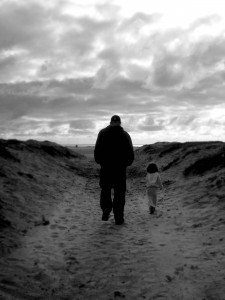 Do you sometimes have trouble finding a Father's Day gift for Dad?  Would you like to do something different this year, something he'll really appreciate?
Is Father's Day sometimes a tough holiday, one that stirs emotions for you?  Has your dad passed away recently but you still want to find a way to honor him?
This Father's Day share a story about your dad. Pay tribute to him.  Tell us why he's the best.  Tell us what he's taught you or what makes you most proud of him.  Try posting one story, but don't stop there.  You can post as many as you want so post and post often.  Encourage your siblings to do the same.
Once your story and/or photo is up on the website, be sure to share it.   Share it with your family.  Share it with your friends, but most importantly, if you can, share it with your dad.