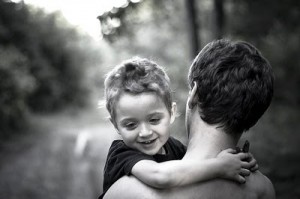 BRAG on my DAD  is a website for everyone.   It's for sons.   It's for daughters.  It's a place to share and a place to celebrate.    Whether your dad is part of your life or has passed on, it's a place to tell how much he means to you or share what he's taught you.  Maybe it's a funny story or a note to say thank you.   We aren't saying your dad was perfect, but I bet there were days that he really shined.  We are creating a platform to share the good stuff, to boast about our fathers, to honor them, and to encourage others.
There are three core reasons for this website:
TO REMEMBER
A few weeks after my father passed away in 2011, I typed his name in an internet search box.  All that came up was his obituary.  Sixty-five years were summarized  in five short paragraphs.  I know your worth isn't dependent on what exists in cyberspace, but it made me sad.  There are so many more things I'd like people to know about my father.  I wondered how I could share that.  What if there were a place to collect stories so years from now our great grandchildren could read about our dads.   What if there were a place we archive tales about men told in the voice of their own children.  This is that place.
TO HEAL
Since my father's passing, I've found myself wanting to share stories about him even more.  It helps for his memory to live on in my life.  It helps me to heal.  Sharing stories can help children and fathers repair relationships.  Sharing how your dad has impacted you in a positive way can start great conversations.  Sometimes we don't get a chance to say how we feel.   Sometimes our pride prevents us from telling him in person how much he means to us.  It never seems to be the right time or the right place.  This is that place.
TO INSPIRE
My hope is that by sharing stories and reading other people's stories, fathers will be inspired.  They'll be reminded that the time they invest in their children is important.  Being encouraged by the things that they are doing well and reading how other fathers are making a difference will give them a boost.  I think we hear plenty of stories in the news about fathers that are failing.  We need a place to celebrate the good in our dads…a place to encourage them.   This is that place.